If you've ever searched for ammo online, I'm sure you know that the number of sites can be overwhelming. Being as specific as possible helps, but there are always more decisions to be made. Do you want name brand ammo, the cheapest possible stock, bulk, reloaded, etc.? Do you want to buy from a national company, the little guy, or a private seller? There are many options, including buy, sell and trade sites that allow you to work with fellow enthusiasts. There are sites that may have the hard to find caliber you've been looking for or bulk ammo that you might not be able to find elsewhere, particularly in times of high demand.
Buying bulk ammo online will save money, time, and the frustration of driving to the local retail store or outlet only to find they don't have what you want, or your ammo is on backorder with no guarantee of arrival date.
Benefits of Buying Ammo Online
There are many other benefits to buying ammunition online including:
No drive time or having to leave home – Buying ammunition online means you can shop any time, day or night from the comfort of your own home. There's no need to fight traffic and stand in line at the local store.
Large selection – Retail spaces are often extremely limited with the space they have to store inventory. Online stores typically have warehouses, which allows for a much larger selection, including hard to find calibers or specialty items that would not be found in a retail space.
Bulk orders – Shopping online makes it much easier to order in bulk and have the items shipped directly to your home or office.
Discounts, sales and promotions – Retail spaces or gun shows may not have information on sales or promotions easily found online. Also, they rarely offer discounts for loyalty or volume purchases.
Find items in stock – It's easy to find out with a couple of clicks if the stock you want is available. No more waiting for backorders.
Online reviews – Customers provide unbiased reviews regarding product selection and service.
Easier than finding a local outlet – If you live in a remote area, finding a store to purchase ammo may be difficult if not impossible. Buying online means you have instant access to dozens of stores selling exactly what you want at reduced prices.
Editor's Choice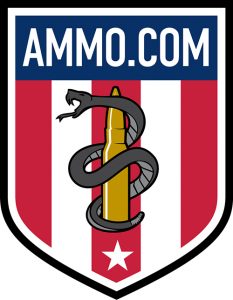 Our Editor's choice for the best prices on bulk ammo online is Ammo.com. The site is by far the most complete one stop shop we've found for purchasing ammunition at great prices while educating its customers. Dubbed America's Pro-Freedom Ammo Source, the site will make a 1% donation to an organization of your choice for every purchase. With their "Resistance Library" they also try to arm you philosophically, as well as physically.
In a time when putting your money to work for you is extremely important, shopping at Ammo.com just makes sense. Support your rights while getting great products at discount prices. You simply can't go wrong.