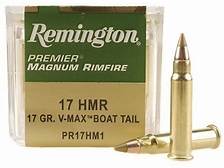 Rimfire Basics
There is often confusion about the difference between rimfire and centerfire ammunition as both remain among the most popular types of ammunition on the market. The difference is really quite simple and relates to the location of the priming compound inside the ammo case. The small caliber bullet relies directly on the priming compound to fire. When shooting a centerfire bullet, the firing pin must hit the center of the ammo. On a rimfire cartridge, the pin can hit anywhere on the backside of the bullet causing propulsion. Because the cartridges are manufactured using a thin casing they cannot be reloaded; however, the thinner casing and method of manufacture make the ammo lighter and less expensive. Hunters and hobbyists prefer rimfire cartridges due to the low recoil and minimal noise. It's also a perfect choice for target shooting and varmint hunting.
Rimfire cartridges have been in existence for over 150 years. Frenchman Louis-Nicolas Flobert was the first manufacturer to achieve commercial success with a rimfire cartridge. In 1857, Smith & Wesson adapted the cartridge for their First Model aiming to satisfy the recreational market. Because of low propulsion, the rimfire cartridge was intended for indoor, competitive and recreational shooting.
The .22 rimfire cartridge has gone through several changes over the decades with alterations in length and the number of powder grains enclosed in the casing. Today you will see .22 Short, .22 Long, and .22 Extra Long. While those cartridges are undoubtedly at the top of the demand list, other well-known cartridges include .25 Stevens, .32 Long, .44 Henry Flat, .58 Miller, .17 HMR and the .17 Mach 2.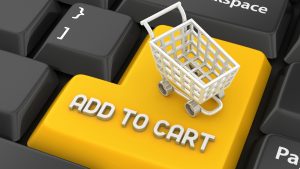 Where to Buy Ammo Online
The high popularity of .22 rimfire ammo means that it's relatively easy to find online. However, finding the best online ammo store isn't quite as easy. Some sites have good prices but slow shipping times, advertise items that are not in stock or are limited in availability, and there are some that offer less than stellar customer support.
In an effort to find the best place to buy ammo online our team scoured the internet comparing prices, service and added features. The top pick that checked all the boxes is Ammo.com. The site offers the best ammo prices, an online library, and supports Freedom Fighter organizations through a donation page. They have a variety of .22 rimfire ammo available. Customers rave about the quality of service and shipping, something you may not be able to find on competitor's sites.
An important aspect of Ammo.com is the site's dedication to Second Amendment rights. Known as America's Pro-Freedom Ammo Source, Ammo.com is a staunch defender of the right to bear arms. The company provides a forum for gun owners and freedom fighters to exchange ideas and steps up to the plate by donating to the customer's choice of organizations like Armed Citizens' Educational Foundation, the NRA, Institute for Justice, and Homes for Our Troops.
Clearly dedicated to their mission, the website states: "Our brand is about more than simply selling you quality ammo at a great price. We want you to come away feeling educated and empowered about what America stands for, and the people who helped shape it."