The Ruger 10/22 is one of the most popular rifles on the market. You need to pair the best Ruger 10/22 magazines with it for reliable feeding, improved handling, and easy installation. Choosing a poor quality magazine leads to malfunctions, misfires, and a lot of aggravation.
Through hours of research and consulting with the top Ruger enthusiasts, we compiled this list of the best Ruger 10/22 magazines currently available for purchase in 2020. At the end, we'll also break down some of the factors we thought about as we made the list.
11 Researched Sources
2.7k Reviews Considered
19 Hours Researching
17 Products Evaluated
Our Reviews of the Best 10/22 Magazines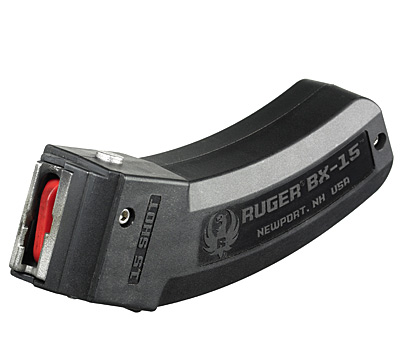 Our top pick is a mid-range capacity magazine. It's popular with all Carbine and Takedown models. This is a smaller 15-round magazine made using a hard molded polymer offering the maximum amount of strength without sacrificing lightweight handling and control. The magazine offers the most ergonomic design, and the fact that you have a 15-round capacity makes it the ideal choice for many applications.
It features a high-grade, temperate spring that works perfectly with the polymer base. The feed lips are also steel, so the whole magazine won't crack or damage due to extensive durability measures.
Best of all, you can service this magazine. Removing a couple of screws will allow you to access the internals so you can change, repair, clean, or customize the magazine. It's an all-in-one solution that works for hunting, targets, self-defense, and whatever else you might want to do with it.
Overall, we're very pleased with this magazine. It feeds well, doesn't jam, and it's durable enough to stand up against abuse.
Note: Be sure that capacities of 15-rounds and higher are legal in your state before you make any purchase. Some states have laws prohibiting magazines which hold more than 10 rounds..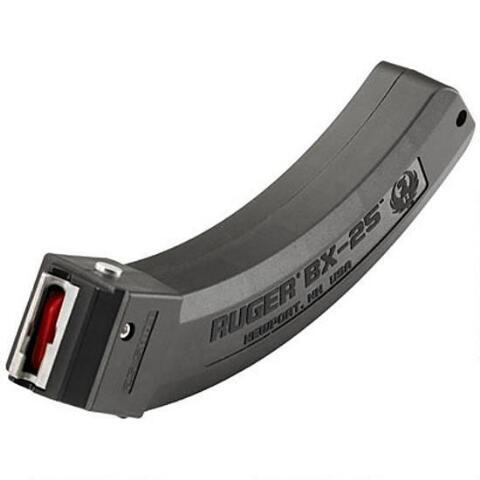 If you're looking for a higher capacity, you might want to check out Ruger's 25-round magazine. These mags have a great capacity, and they feature a molded polymer body that is both lightweight and durable enough to stand the test of time.
The feed lips on this one are durable stainless steel, so you don't have to worry about them cracking, twisting, or warping from the heat. Inside, you've got high-grade temperate springs with steel and a polymer base, so they really pull out all the stops on these mags. As expected, it's a Ruger part, so we had high hopes here.
If you need to disassemble your magazine for any reason, that's easy to doPSA as well. You can tear it down in a few minutes and clean it. The curved shape is the ideal design we're looking for because it takes up less space, and it's easier to stack. Malfunctions are almost non-existent, making this one of the best Ruger 10/22 factory magazines on the market.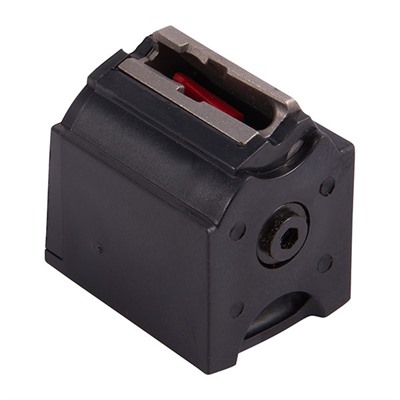 Our favorite 10-round magazine is actually a rotary magazine. These are the original options available years ago on the first 10/22. They're also made using a hardened polymer to reduce the weight without having to sacrifice anything in durability.
The magazines use the original rotary design where the magazine sits against the receiver and drops freely. You won't have to deal with any malfunctions or issues on these because it's the standard design that has been time-tested over the past few decades. The only clear downside is that you can't use them on rimfire rifles.
Best of all, the fact that the magazine sits flush against the rifle allows it to take up less space so it won't interfere when you're trying to hit a target or sneak up on a small varmint. This magazine is a great option that is reliable, durable, and ergonomic for hunting and practice.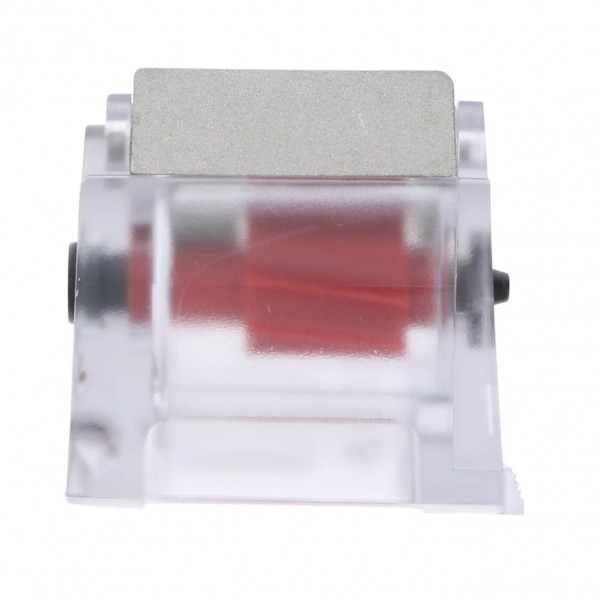 Reliability and affordability reign supreme with this 10/22 rotary magazine from Ruger. It's unbeatable as it was one of the first innovations in terms of customization and aftermarket parts. It features steel feed lips, and since it's a rotary mag, it sits almost entirely inside the receiver, so it doesn't impact your mobility.
Ruger offers you two choices in terms of color, you can pick the black or clear polymer, but we prefer to clear because it allows you to see which unseated magazines are loaded and which you should reload. If you use different types of ammo, this is also helpful.
All in all, we can't help but stick with all of Ruger's factory magazines because you get the best materials and reliability. It's just up to you which option you choose based on your preferences.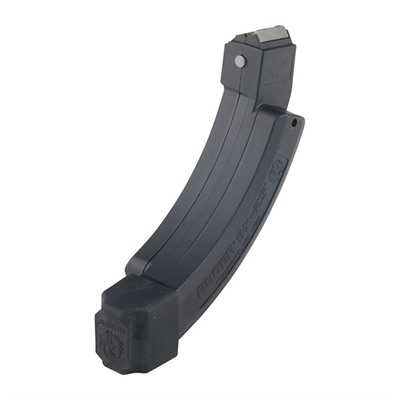 If you believe more is better, and you're looking to upgrade your capacity on the BX-25, you can go with the 25s, which has a capacity of 50 rounds. Basically, it's the equivalent of two 25s molded together in separate compartments that face different directions. It's ideal for training and rapid-fire target practice. Keep in mind that you do still need to remove the mag and rotate it to access the second stack.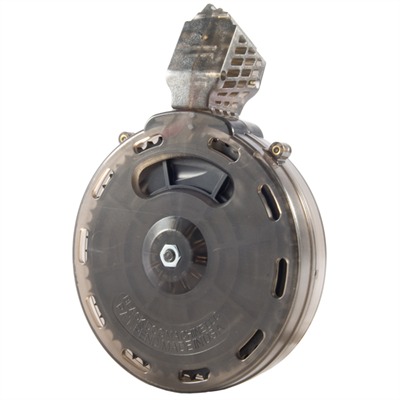 While most people will steer away from drum magazines, if you're looking for a novelty item just to say you have it, you could check out this Black Dog Machine drum. It holds 50-rounds, and it doesn't offer the same pinpoint reliability and quality as some of the other products we've recommended so far.
Of course, we always believe that reliability in a magazine also has a lot to do with the gun owner. If you're inexperienced, we wouldn't recommend getting a drum mag. They're more difficult to load and install, which can lead to failures and jams.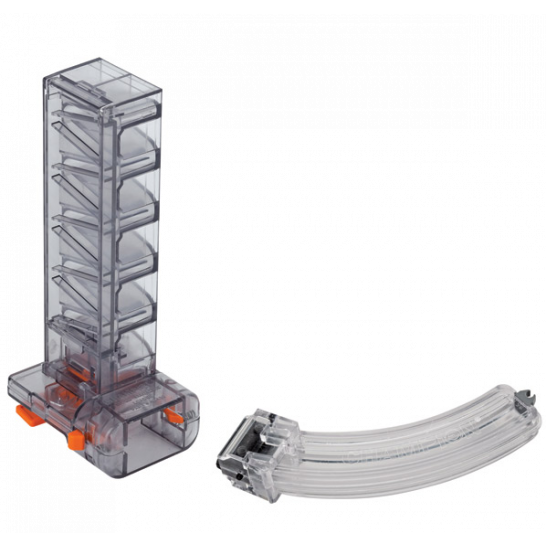 Champion Range and Target put together a nice spread of target and safety gear, and as we know, plinking is a favorite of .22 owners. That said, it's super easy to run through a couple bricks of ammo in a few hours, especially if you're working with newbies.
While the Ruger 10/22 is great for target practice, reloading it is not always an easy task. That's the reason why many shooters resort to high capacity magazines like this.
Best of all, it also comes with a light loader that you can pack with you. The see-through design of both the magazine and the loader helps you see how many rounds you have left and what type of ammunition you have loaded up.
This magazine loads easily into any .22 long rifle, and it's easy to orient after a few quick shakes. While this is not the most durable magazine in the world, it's a great choice for beginners looking to fire off a large number of rounds without having to deal with the aggravation of finicky reloading.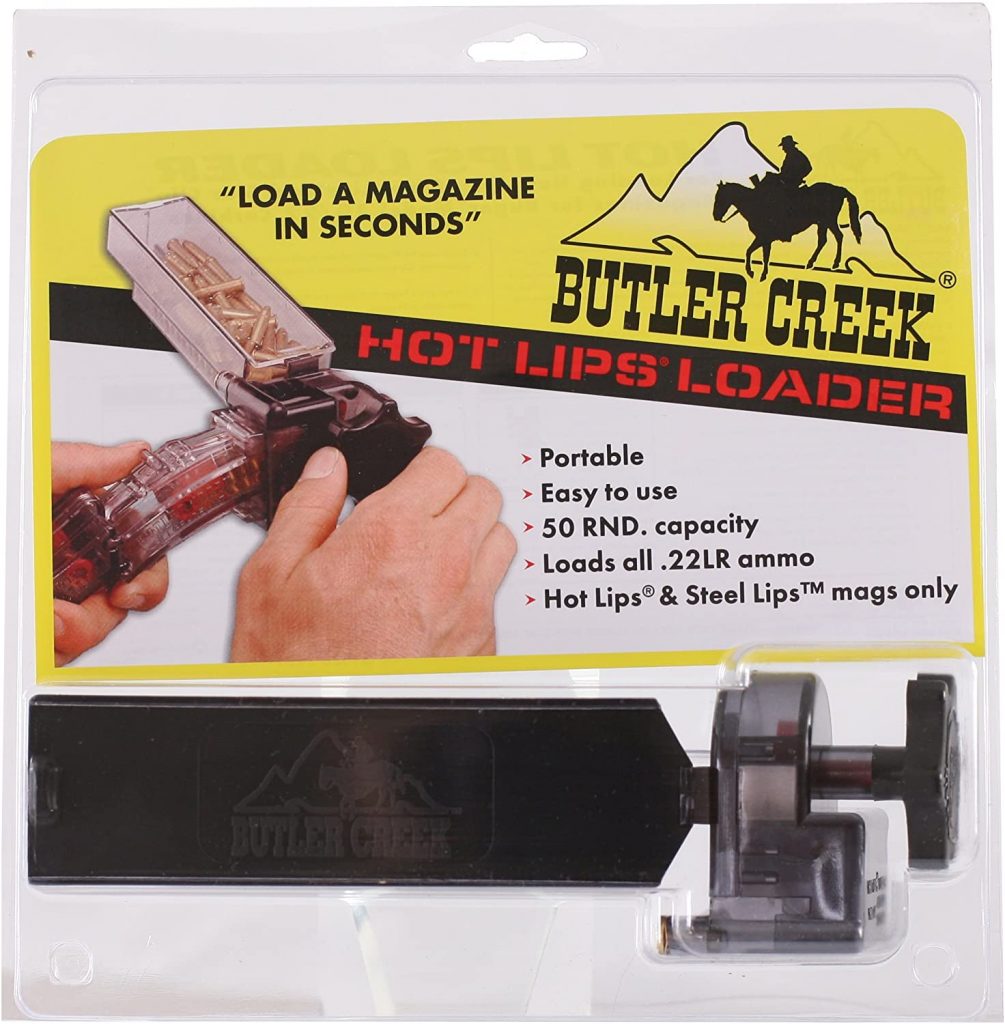 This speed loader takes up to 50 rounds as quickly as you can get them in there. If you hate manually reloading magazines, keep reading.
The Butler Creek magazine loader is the easiest loader on the market because all you need to do is add rounds to the hopper, and you can insert them into the magazine. This reason is primarily why people turn to magazine loaders. You can load faster and easier, which is highly useful during tournaments and target shooting.
Benefits of Having More Than One Magazine
The benefits to having more than one magazine are somewhat obvious. The first reason is, so you have a backup. You never know what will happen. Maybe you leave your magazine on the range; maybe it cracks, possibly it gets deformed, or it just stops working properly. Having an extra one on you is critical, especially if you're out hunting. Don't ever go into the woods without at least one backup, and two isn't a bad idea.
Another reason why you should have more than one is that the Ruger 10/22 is used for such a large assortment of activities, you might have a bunch of different types of ammunition. If you want to be able to quickly reload your rifle with a new type of ammo, you might need a different magazine to hold it.
Next, if you're out on the range, you need to be prepared. You don't have all day to sit there and manually reload the magazine every time you blow through your 10 or 15 rounds. Having a few magazines lying around will allow you to stack them and just quickly install them in between rounds.
The final issue is self-defense in the home. While we don't ever recommend keeping your rifle loaded in the home, especially if you have children – we would suggest keeping a stacked magazine somewhere near your rifle so you can quickly load it in the event you need to do something right away.
How to Choose the Best Ruger 10/22 Magazine
Choosing the correct 10/22 magazine means knowing what matters most. The magazine feeds the gun, which makes it a vital part of the rifle's operation. Making the right choice changes the way a gun fires, so you need to get the magazine that will work each time correctly, without hiccups or misfires.
Quality
The magazine is an important component of every rifle that gets neglected. Many people think they can buy any old magazine, throw it on there, and abuse it all day without any repercussions. That's just not the way it is.
The magazine takes a lot of abuse, and it's the component that is most likely to get dropped and banged around. When this happens, you can experience cracks and ruptures, which will directly impact your ability to use it.
These issues are even more apparent when dealing with cheap materials. If you're using a bottom shelf magazine without any reputation or guarantees, you're setting yourself up for failure. That's why we focused solely on Ruger made magazines because we know and trust the brand.
Feed Lips
The feed lips are another important component. These touch the bolt, and their job is to collect the rounds inside the chamber. The best bet here is to have steel lips because they won't warp or damage over time from pressure and heat.
Low-quality feed lips will cause jams and misfires, so you want to always make sure to only buy magazines with metal lips. You can do permanent damage to your gun if you have too many difficult jams.
Follower and Spring
The follower and spring are responsible for cycling the ammunition through the semi-automatic firearm. The spring applies a certain amount of pressure inside the magazine while a follower comes around to make sure that the rounds are cycling through the chamber properly.
We discovered that anti-tilt followers are a feature to look for if you need maximum performance. The materials used in these components are usually metal and polymer with stainless steel springs.
Capacity
The original Ruger magazine held only five rounds. The company also makes a single shot magazine, which is most often reserved for teaching purposes. Having a limited supply of ammo can be frustrating, or even worse, dangerous. It's one thing to run out of ammo when you're practicing on targets in the woods, but when it comes to home defense, it's unlikely a burglar will wait until you reload.
Today, the most popular magazine holds ten rounds. In this review, you'll find 10, 15, 25, and even 50 round magazines. Of course, the magazine price increases as you climb up the ladder, but you have to decide how many rounds you need to accomplish what you're looking to do.
For example, if you're doing target practice in the field, you might want a 50-round magazine because it will allow you to fire off the most rounds without reloading and slowing down.
If you're using the rifle for self-defense, you shouldn't need 50-rounds to scare off an intruder. You could likely get away with a 10-round magazine. Any more than that is excessive.
Also, make sure that certain capacity magazines are legal where you live. Some states have laws that prohibit the use of anything over a 10-round magazine, so you'll want to keep everything legal when you're out there.
FAQs
Q: Can you leave 10/22 magazines loaded?
A: You can only leave your magazines loaded if you have a registered rifle. It's actually a good choice to make if you don't use the firearm that often because loading and unloading frequently is what wears the magazine down.
Q: Why did Ruger stop making the 10/22 Magnum?
A: The answer is not what most people expect. They stopped making it because it wasn't selling. They only sold around 50,000 units in nine years, where the 22 long rifle sold over five million units.
Q: Is the Ruger 10/22 banned in Canada?
A: Yes, the Ruger 10/22 is prohibited in Canada, but it's still a popular weapon found in the country. Many people ship it across the border, and unregistered retailers and private sellers sell the firearm to customers.
Q: How long do magazines last before you need to replace them?
A: All 10/22, Chargers, and Pistols should last between 5-10 years before you need to think about purchasing a replacement.
Final Thoughts
The best magazine for Ruger 10/22 rifles is really up to personal preference. They all have many of the same features, and there's only a couple of factors that can differentiate one from the other.
Keep in mind the number of rounds you need when you're choosing. If you need a high-capacity magazine – we would suggest going with a 25. If you use anything higher, you're likely to run into legal issues if your state doesn't allow it, and it's typically excessive other than for firing off a ton of rounds into the dust.
Also, factor in the durability and materials used in the magazine. Most of the mags reviewed in this buyer's guide are Ruger factory brands, so they all have the same materials. If you decide to venture off, we recommend going with another highly trustworthy brand you're familiar with.
The Ruger 10/22 rifle earned its place as the top .22 rifle many years ago. Ruger's continued commitment to excellence and reliability means that the 10/22 will surely be around for another 50+ years.
Always do your homework and shop wisely when it comes to your Ruger 10/22!