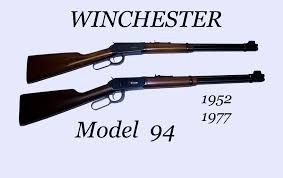 The .30-30 is the oldest cartridge in modern times and a logical choice when heading out into the field for game hunting. Any shooter worth his salt has shot a .30-30 at least once. In fact, most hunters credit their trusty .30-30 with taking down their first deer. Whether you are old school with your granddaddy's hand-me-down or a bit more high tech, the .30-30 will serve you well. When it comes to Ruger, top choices include the Ruger No. 1 Light Sporter Rifle, No. 1-A .30-30, and the compact Mini Thirty. Once you've picked out your weapon, which ammo will work the best for you when facing your game in the woods?
Birth of the .30-30
Let's back up a little and talk about the .30-30, where it came from, and why it remains the most popular ammo for game hunting, including deer and other medium-sized targets.
In 1895 Winchester introduced its .30 Smokeless cartridge, designed to be used in the Winchester Model 1894 carbine and rifle. It was also referred to as .30 Winchester Center Fire or .30 WCF. It was the first small-bore sporting cartridge created for smokeless powder in the U.S.
When the round was chambered intoMarlin's Model 1893 rifle, the company referred to it as the .30-30 (.30 caliber plus 30 grains of smokeless powder) or the .30-30 Smokeless. The company developed the new name to avoid putting rival Winchester's name on their products. The Union Metallic Cartridge Co. quickly followed suit.
The .30-30 is considered the "entry-class" for big-game hunting cartridges. It has a light recoil which is appealing to novice or smaller shooters. It is an effective round for hunting deer and black bear with an effective range of 200 yards.
Some wonder why hunters stick to their trusty old .30-30 rifles when there are so many newer, flashier guns on the market. The reasons may be as simple as the gun was inherited or used to take down a first doe. Style and feel are iconic and vintage. Additionally, the lighter weight makes it easier to carry when trudging through dense undergrowth or climbing large hills all day long. While the rifle itself may be old school, the fact is that it just plain works. Technology shows itself in the ammunition.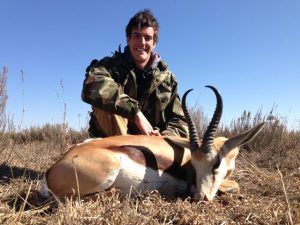 Our Choices:
Hornady Ammunition: LEVERevolution 140 Grain Polymer Tipped
Our top choice for the best game hunting cartridge is Hornady's LEVERevolution 140 Grain, Polymer Tipped Ammunition. The heavier weight of the bullet gives additional muzzle velocity which is important for penetrating thick hides and flesh to create maximum impact. The design of the cartridge allows it to deliver a flatter trajectory for increased energy transfer; it offers up to 40% more energy compared to traditional flat point rounds.
Hornady's patented Flex Tip technology (FTX) improves the ballistic coefficient significantly, improving penetration, and terminal performance.
Ballistic Info:
2500 FPS Muzzle Velocity
140 Grain
Polymer Tipped Bullet
Brass Casing
Boxer Primer
1943 ft lbs Muzzle Energy
Federal Ammunition: Power-Shok Ammo 150 Grain JHP
Less expensive than some other popular rounds, Federal's Power-Shok ammo makes great hunting ammo for medium-sized game. Federal Power-Shok is hard-hitting round designed for all around exceptional performance and accuracy in the field. Short or long range, this cartridge can handle any medium sized game including deer and pronghorns. This high-quality bullet featured brass casing and Boxer priming and is reloadable for further savings.
Ballistic Info:
2820 FPS Muzzle Velocity
150 Grain
JHP Bullet
Brass Casing
Boxer Primer
Hornady Ammunition: American Whitetail 100 Grain SP
Hornady's whitetail cartridges are an excellent choice for taking down deer and other medium-size game. At 100 grains, it's not the heaviest on our list, but it still packs a punch, traveling at a velocity of 2960 FPS . The soft point Interlock bullet is designed to bond the core and jacket together to deliver excellent expansion without deformation. This round is also reloadable.
Ballistic Info:
2960 FPS Muzzle Velocity
100 Grain
SP Bullet
Brass Casing
Boxer Primer
Winchester Ammunition: Ballistic Silvertip 150 Grain Polymer-Tipped Ammunition
Winchester's ballistic silvertip 150 grain ammo comes with a polymer-tipped projectile designed to prevent deformation and allow for fragmentation and quick expansion upon impact. And it makes one serious impact. This is especially important when taking down large game that could do some serious damage in return. In addition, each round contains Lubalox, a black oxide coating that reduces wind drift and fouling which shortens the life of the barrel.
Ballistic Info:
3300 FPS Muzzle Velocity
150 Grain
Polymer Tipped Bullet
Nickel-Plated Brass Casing
Boxer Primer
Remington Ammunition: Core-Lokt 150 Grain PSP Ammunition
Remington introduced Core-Lokt® in 1939 and it became instantaneously the cartridge that big game hunters gravitate to when setting out to find their quarry. The cartridge offers reliable weight retention and consistency alongside massive 2X expansion for maximum impact. It uses a tapered copper jacket which is bonded to a solid lead core to prevent separation. It is available in soft point and pointed soft point versions.
Ballistic Info:
2910 FPS Muzzle Velocity
150 Grain
SP or PSP Bullet Core-Lokt
Copper jacket
Boxer Primer
2820 ft lbs Muzzle Energy